Being proactive, is not only good for business, it's good for the bottom line and client relationship.For the AV professional, proactive means knowing when a client's equipment would need servicing or when an SLA is expiring. This is followed by informing the client and giving them recommendations to order an equipment part, renewing a support package, or simply giving a software update. Given this, any tool that lets an technology provider be more proactive is certainly a boon. Arrive designed an intelligent managed services solution that can be launched from the Arrive OnePoint Server. Its main aim is to allow system integrators and technology providers to manage customers' device issues, maintain support services and other functions proactively.
Proactive AV Management
What are the challenges?
Real-time Data

>>

customer, device, status, and support information siloed across different systems

Performance Management

>>

limited insight into contractual performance, SLA compliance, and asset performance

Limited Resources >>

remote/on-site technicians spread thin across pre-sales, commissioning, and support activities

Shrinking Budgets >>

customers focused on optimizing investments and delaying capital intensive projects
What is our vision?
Proactive AV Management enable: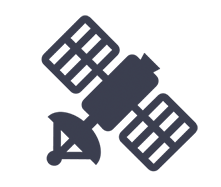 Real-time Monitoring
and Notifications
Resolve Issues Proactively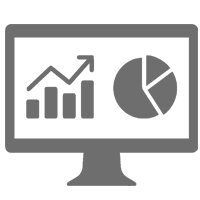 Unified Business Intelligence Platform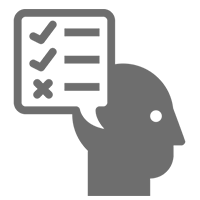 Make Data Driven Decisions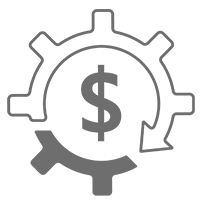 Revenue Stability and Scalable
Platform for Growth
The Proactive AV Management Solution Components
Arrive's Intelligent Managed Services (AIMS) is an enterprise cloud based solution that lets you manage and support AV-IT installations, projects and clients regardless of vendor devices or location. AIMS provides real time notifications, SLA monitoring, and more to provide predictive control and oversight of your managed services offerings.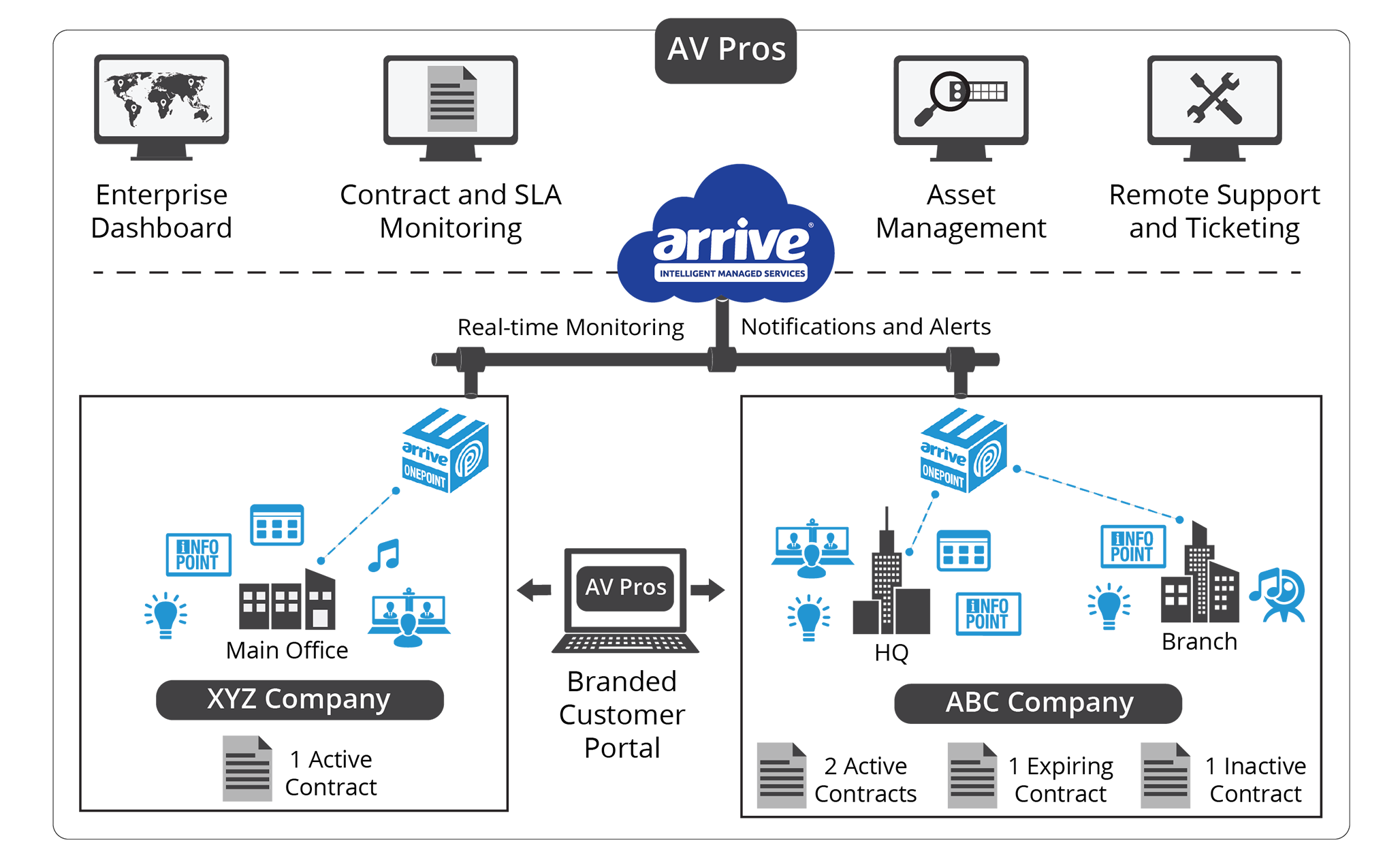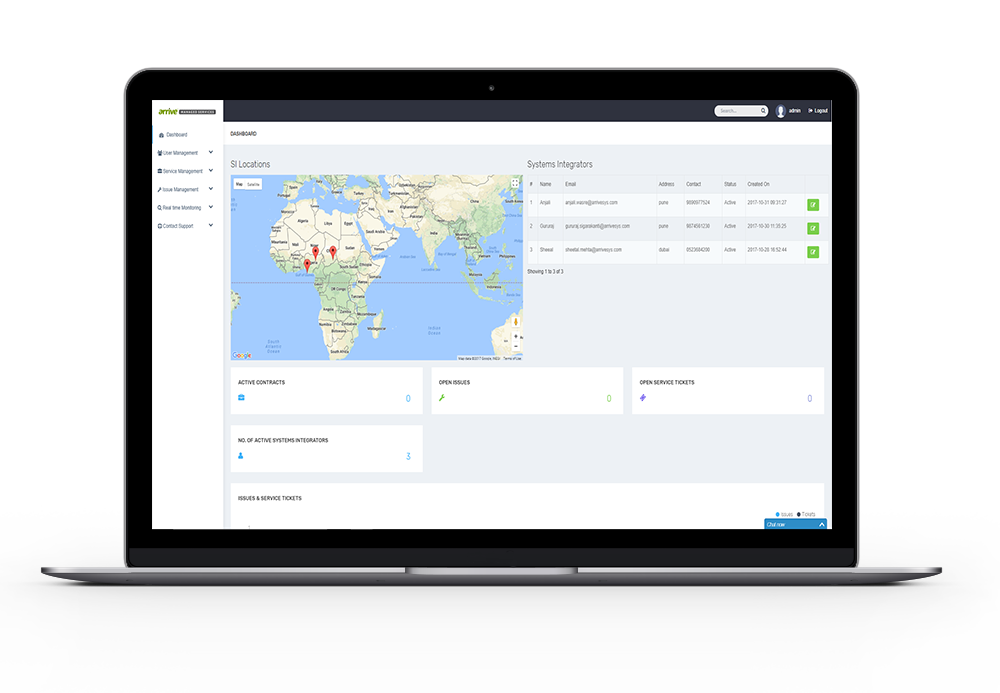 How does Arrive Intelligent Managed Services drive proactive AV management?
The Arrive Intelligent Managed Services allows custom integrators to receive alerts for equipment malfunctions, diagnose issues, and repair problems remotely, making it easier than ever to manage their customers' installations and maintain the most reliable systems possible.