Arrive InfoPoint Solo packed with more features for better space productivity management
Because we want you to have the best space productivity management solution, we packed in more features on the Arrive InfoPoint 2.0 Solo – the room booking and signage appliance that does not require a dedicated server. It fetches room reservations from popular calendar clients such as Google Calendar using a Google Apps account; MS Exchange on-premise mailbox account, with an Office 365 online account or, be part of a server based network deployment where it communicates with the Arrive OnePoint EMServer for synchronization.
Arrive further made new enhancements on top of the existing features that include:
Devices can now be added to Arrive InfoPoint. This allows user to report any malfunctioning device in the room.
Report devices that have issues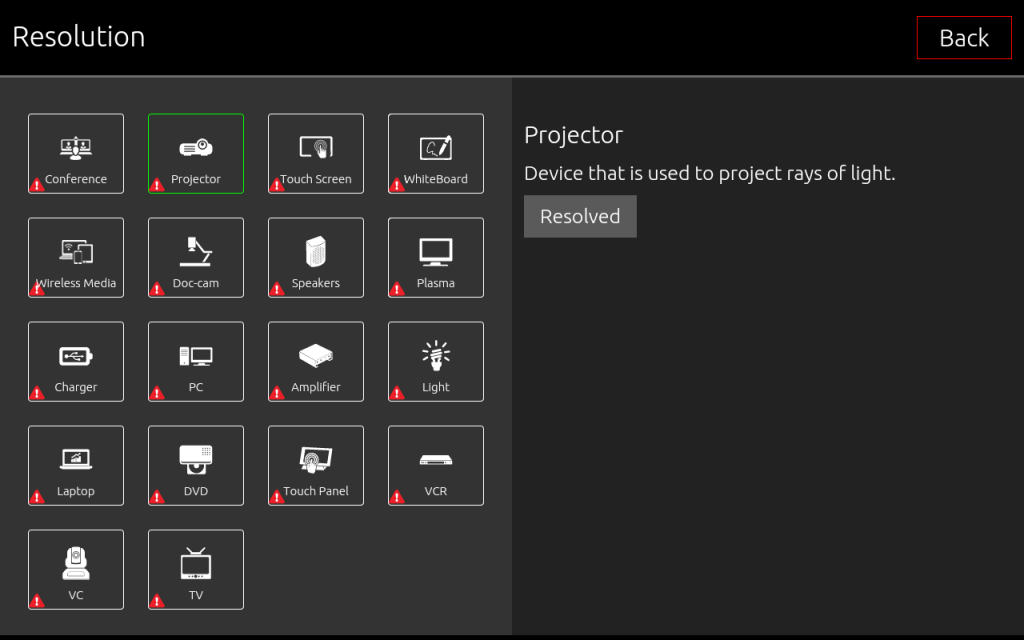 Devices that are not functioning properly in a room for example, can be reported and shown on home screen to alert admin/users.
Provide five types of analytic charts and ability to email them as image attachment
One of five analytics available on InfoPoint is Device Issue Statistics
Send email to administrator re logs, reports, etc.
Allows changing of administrative password
Enhanced theme feature to have more stylish background options
More choices for themes have been added to Arrive InfoPoint. This allows user to choose background graphics that can add more style to the usual dark home screen.
These new Arrive InfoPoint features allows users to optimize resources by giving insights in meeting room patterns such as frequency of device errors, if venues are fully utilized, how fast technical support responds to resolve issues, and if meetings are being missed or attended. This makes room management more efficient, where tangible analytics allow for more informed tracking of resources, savings in time and energy, actual room usage.