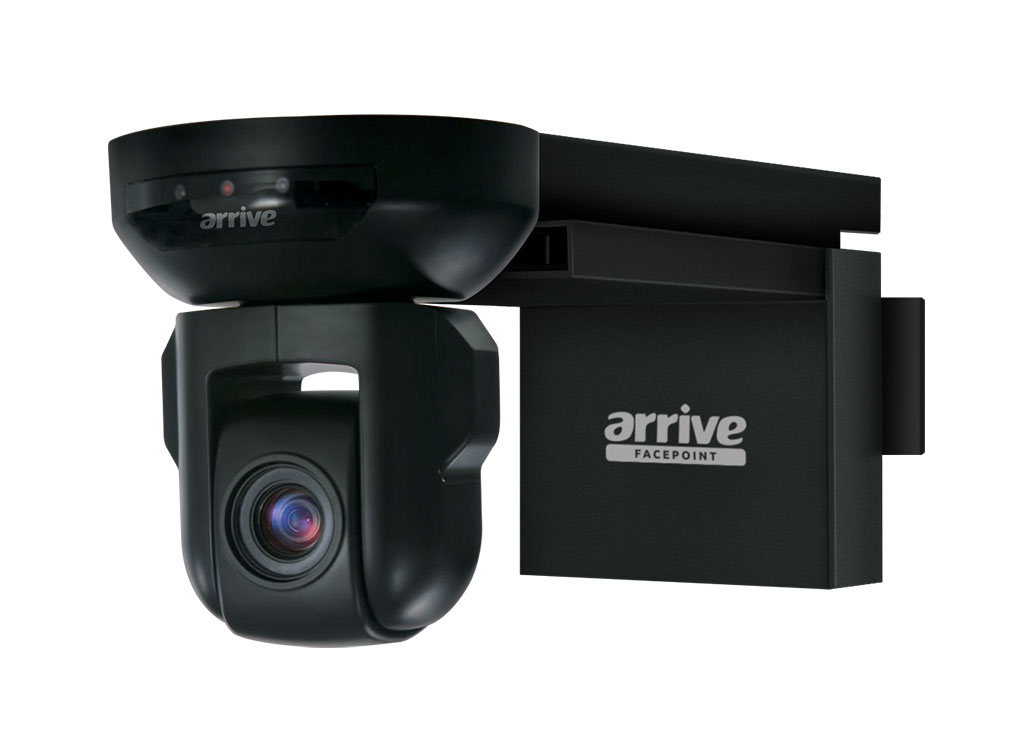 Scalable Video Collaboration. Everywhere
DEPLOY , AUTOMATE & CONTROL IN MINUTES
Universal Video Collaboration - No room left behind
Arrive FacePoint is a turnkey, centrally managed video collaboration solution that integrates seamlessly with the existing video platforms from Microsoft, Cisco, Polycom and all mainstream web-based platforms such as Vidyo, Go-to-Meeting, Zoom, Fuze, just to name a few. Arrive provides a full range of displays, cameras and microphones and integrates with all industry leading manufacturers as well.
Learn More
Human collaboration is going extreme
Arrive extends collaboration and HD videoconference technologies by providing you the opportunity of improving communications in a distributed work environment.
Arrive products provide a multi-platform open standards approach for you to connect your workforce with room locations and teams together across all devices and locations.
Share video, voice and content. Whiteboard collaboratively and empower teams with access to each other to enable making faster, better, more informed decisions irrespective of location and time zone.
Scale rapidly – protect investments
Leverage your existing Video Conferencing infrastructure without making forklift upgrades and migrate seamlessly to other platforms.
Enjoy the benefits of multi-party HD video collaboration both within the enterprise and with customers, vendors and partners.
Benefit from using multiple vendor platforms in the same room while managing everything from the convenience of a large touch screen control console.
Protect your technology investment with Arrive open standards and Web RTC (real time communication) ready platforms.
Pervasive and affordable video collaboration
We have a FacePoint system for every type of room, from a small huddle space, classroom or meeting room to a large boardroom.
Leverage your existing video enabled tools and select the most appropriate conferencing tool to connect meeting rooms with other huddle and conference rooms and to participants with laptops, smartphones and tablet devices for a multi-party conference.
Sharing in real time makes sure everybody has access to the same information, ideas get shared, projects get completed on time --helping teams make faster, better, and more informed decisions.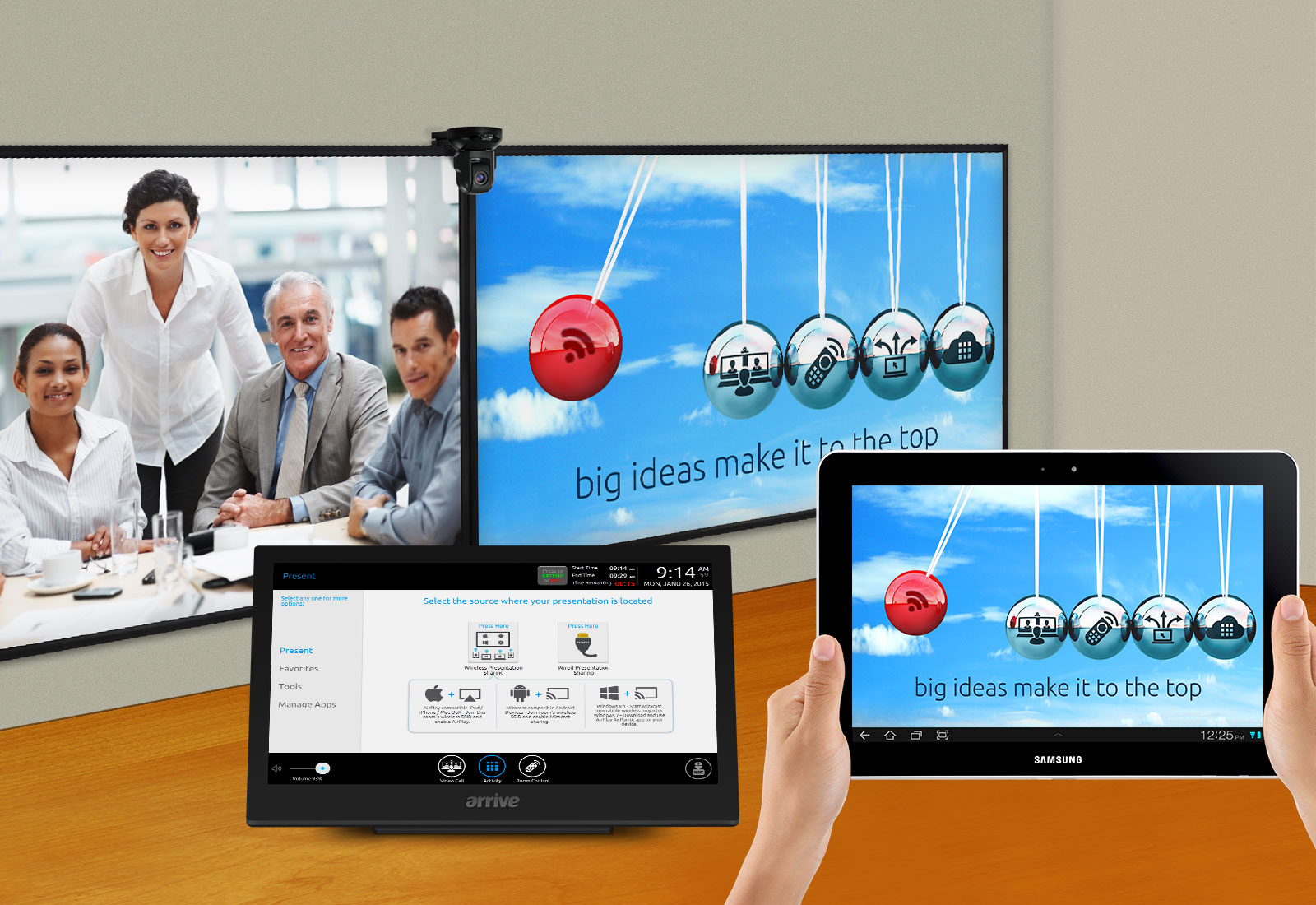 The Convenience of Your Enterprise Resources Managed Centrally from One Point
CONNECT–CONTROL–MANAGE CENTRALLY
Arrive OnePoint is a enterprise class server software that will deploy, manage and control thousands of enterprise wide network connected technology assets in global geographies from a central console with little need to learn complex programming.
Learn more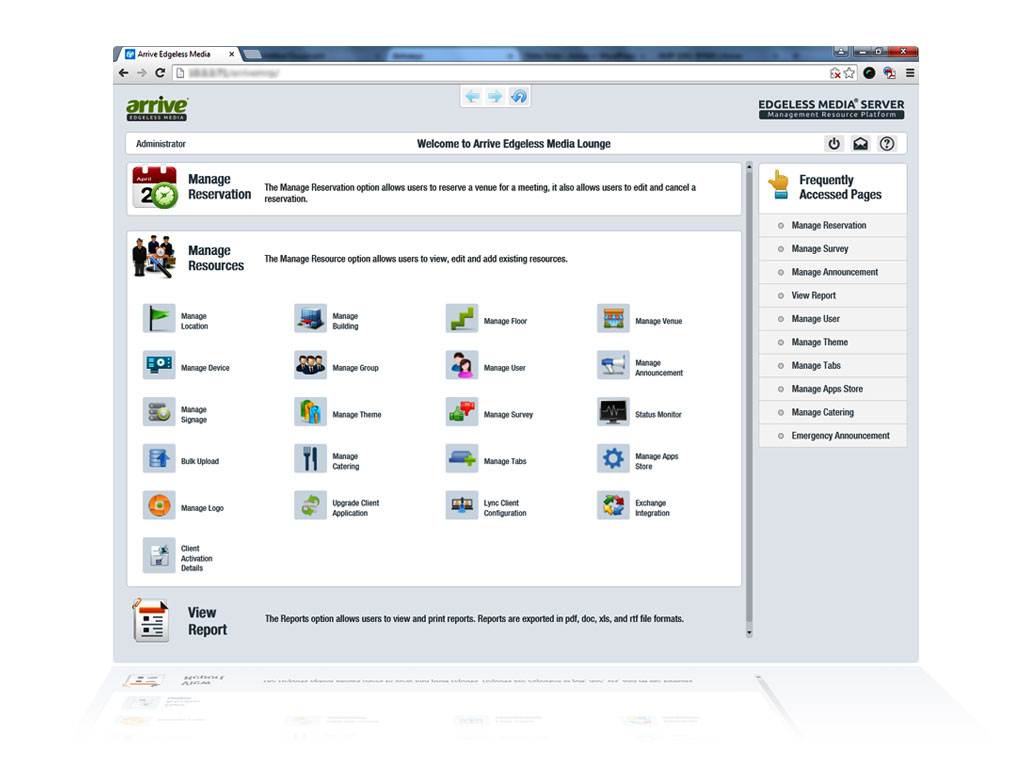 Every technology asset at your fingertips
Centrally deploy global locations, buildings, floors and rooms. Set-up a library of technology assets owned and used in the organization. Create control code libraries in a central database one-time only.
Simply allocate technology assets from your library to physical rooms across your entire organization and you are good to go.
Make AV control programming a breeze
No specialized programming software required. Arrive OnePoint has a table of controls built-in. Simply allocate devices and controls from the library to your control table. Create a project and build a unique control sequence. Use secure socket commands over TCP/IP and physical serial connections on Arrive in-room processors to execute these commands. Arrive OnePoint automated UI generation takes the pain of building standardized graphics. Build control UI's centrally and push to connected room in minutes.
Deploy standardized graphical UI's for device control in the entire organization
Save energy and consumption
Link control functions to auto start and auto end activity as part of your control sequence. Save money and the environment by remotely turning off equipment when its not in use.